NEW PRIVACY ACT
Due to come into effect - 1 December 2020
A new Privacy Bill, planned to replace the Privacy Act 1993 is poised to take effect 1 December, 2020. Over the 25 years since the original Act was passed, the rise of the internet and the digital economy has transformed business and government, and the use of personal information. Large quantities of data are readily stored, retrieved, and disclosed and can be easily sent around the world. This creates many benefits, but also new challenges for the protection of personal information. The changes in the Bill will strengthen privacy protections. The reforms promote early intervention and risk management by businesses and organisations, rather than relying on people making complaints after a privacy breach has already happened.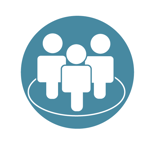 The importance of collaboration and communication
According to the Buffer 'State of Remote Report 2020', collaboration, communication and loneliness are the top two struggles remote workers face. Find out how using a collaborative platform like Microsoft Teams can remove this common remote worker struggle.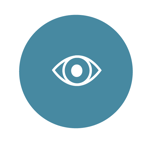 Build team trust with transparent communication
A culture of trust is often the result of an autonomous team. One with access to strategy, project overviews and progress of objectives. Microsoft Teams supports open collaboration and transparent communication with the goal to leave no one out of the loop.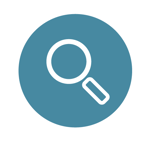 5 questions to ask yourself when micromanagement is taking over
Leaning towards micromanagement in an effort to maintain control? To promote an effective trust culture, your team will fare better if working autonomously. Micromanagement won't help long term, what should matter are performance and communication.
What does the new act mean for you?
NSP Chief Information Security Officer, Alastair Miller enlightens us on what impact the new Privacy Act 2020 will have on SME businesses in New Zealand.
Personal information
The Office of the Privacy Commissioner develops and promotes a culture in which personal information is protected and respected. They define what is considered to be personal information, and provide guidance surrounding the Privacy Act, its principles and other privacy codes.This includes data such as: Names,phone numbers, email addresses and other observations where an individual is identified. Note: where the above data is already public knowledge then this is ok to include in an open dataset. For example, the dataset of Marriage Celebrants on data.govt.nz includes contact details for these people, however, this data is public knowledge and already released elsewhere publicly (reading over the Privacy Act Principles helps to clarify any exemptions such as this).
INTRODUCING MICROSOFT TEAMS
WHAT IS MICROSOFT TEAMS?
Teams is a powerful collaboration tool to empower your teams to keep in touch and to stay productive, even when working remotely. With Microsoft Teams on your PC, Mac or mobile device, you can:
Pull together a team
Use chat instead of email
Securely edit files at the same time
See likes, @mentions, and replies with just a single tap
Customise it by adding notes, web sites, and apps